World Animal Day 2022
Every year on World Animal Day, a variety of events are conducted across the globe, aimed at improving the quality of life of animals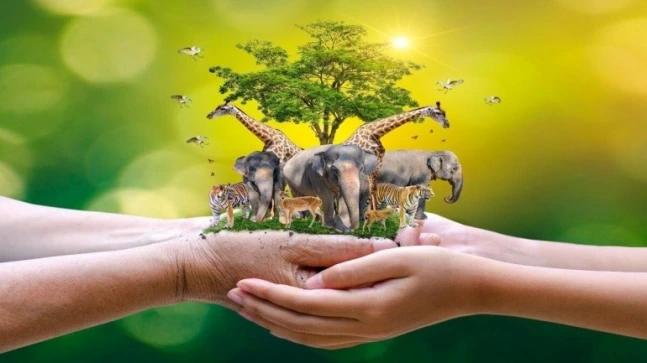 World Animal Day 2022 To Do Things
October 4 is World Animal Day, a global initiative that aims at ensuring better standards for animal welfare.
People can commemorate this day by contributing something to animal rescue shelters, launching animal welfare campaigns, and more.
This day in general not only educates people about our most endangered species but also teaches how to rescue them.
Just To Illustrate The Degree Of Biodiversity Loss We're Facing, let's Watch The Video
World Animal Day: History and Significance
Heinrich Zimmermann, a cynologist, came up with the idea to commemorate World Animal Day for the first time on March 24, 1925, in Berlin, Germany. He wanted to raise awareness of animal welfare by introducing this event.
The first gathering was organized and more than 5,000 people showed up to support the cause.
It's interesting that St. Francis of Assisi, the patron saint of animals, has a feast day that falls on the same day as World Animal Day.
The significance of the day comes from its emphasis on how animals enrich human lives.
Additionally, it attempts to inspire other communities and organizations to oppose animal cruelty.
RELATED | Tamil Nadu Notified As Dugong Conservation Reserve
World Animal Day aims to raise the status of animals in order to improve welfare standards.
ALSO, READ | Improved Habitat In Tiger Reserves & Telangana Forests
It's celebrated in different ways in every country, irrespective of nationality, religion, faith, or political ideology.
Through increased awareness and education we can create a world where animals are always recognized as sentient beings.